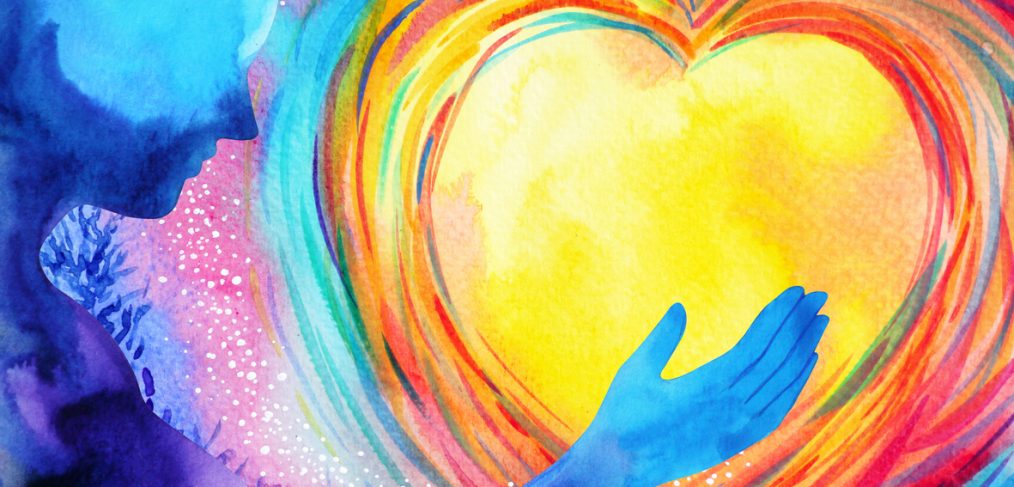 Shopping Last—Rethinking Gift-Giving in the Holiday Season
What's your approach to holiday gift-giving? Many have people they want to (or have to) buy gifts for, and they make a list and go online to find something to buy. Holiday shopping is, for many, a burden—something they just want to get over with. This attitude plays right into the hands of marketers, who post celebrity shopping ideas, gift ideas for specific categories, and sale days, like Black Friday. There are also gift cards, or as Jerry Seinfeld called them, "I don't give a crap" cards, for when you want to make as little effort as possible. People put the buying first—they walk around a mall or peruse gift sections on websites. They don't try to get to know the person better or consider what will make them happy—they just check the box on their shopping list. But there is another way—a way that makes enhancing our connections with people the first step, a way to add meaning to what should be an especially meaningful time of year.
Start with the people inside the list
Gift-giving starts with the people you are giving to and your connections with them. It's an ideal opportunity to reflect on the people who are most important to you—who they are, what makes them tick, and what makes them happy. The holidays can be a busy, stressful, and emotional time of year (in good ways and in bad ways), but if you still have some gas left in the tank, the season can be a great opportunity to reach out to people—to start conversations with people who you may have been neglecting and, through that interaction, renew your insights into who they are. This doesn't mean you have to start a round of lunches, happy hours, and dinner parties. Although an in-person visit is ideal, you can also reach out to people in a variety of ways. Email is the most obvious (and the easiest), but reaching out to someone through a phone call or a video chat allows for a much more dynamic and personal interaction. The key element here is that you're thinking about them and pausing to reflect on their personality and passions. Even if you don't interact, it's important that you take some time to reflect and remember them—to get to know them again.
Give experiences, circumstances
People often think of gifts as physical things—things we can wrap and put a bow on. I'm certainly guilty of this myself. In some instances, people are indeed happy to get something tactile that they can unwrap and monkey with. This is especially true of kids, and there's a little kid in all of us that gets excited to rip open wrapping paper and play with a toy. "Toys" that align with people's passions are particularly good and thoughtful. There are also many people in need, and giving them something that will fulfill that need and ease their burden is always a great gift. But other approaches are also valuable and can be just as fun, and probably more meaningful, than anything you might buy. One example is giving experiences. If someone's into music, you might give them concert tickets, tickets to a seminar by a musician they like, or admission to a workshop or class that might expand their horizons. Doing this will certainly take some forethought and planning. You have to make sure they're interested in what you're arranging and that they're available at the time. But if you can pull it off and it's a surprise, it will be a great experience—both the giving and the receiving. Gifts like this are not only more personal, they're also more memorable. Physical objects tend to get put in boxes (or trash cans) eventually, but a meaningful experience may stay with you for a lifetime.
Another great approach is to contribute to changing circumstances as a gift. This can be based on someone's interests, passions, or needs, or it can be a gift on behalf of a person. Examples of this type of gift include contributing to someone's college education, giving them the means to improve their livelihood, or contributing money on their behalf to a philanthropic organization. Like giving an experience, this kind of gift takes some homework. You have to make sure what you're arranging is not only helpful but also acceptable to the person you're giving it to. Some might be uncomfortable with someone helping their circumstances and may view it as an embarrassment or a source of shame. This kind of gift can be a balance—you use it as an opportunity to get to know someone more deeply and, through this kind of gift, get involved in their life. Or, if you find that a person isn't comfortable with such help, you can give a gift on their behalf that changes the circumstances of someone else in need through organizations like Heifer International.
Good stuff and bad stuff
If you don't have the time or if circumstances prevent you from exploring the above options and it looks like buying something is your only choice, it can still be done mindfully and with an awareness of the person and your connection to them. Spend some time on your own to reflect on the person—on your memories of them and your shared experiences. Remember the conversations you've had and what insights they gave you about themselves. Then, reflect on a gift that would be consistent with those insights and memories. What would surprise the person? What would make them happy? And before you rush off to the mall or log in to your Amazon account, consider making something. Of course, not everyone knits or bakes or sculpts, but if it's possible to make something that reflects the person and your connection, it will mean so much more than something that arrives in an Amazon van. It doesn't have to be great or even good to be memorable, but it does require attention and time. The person will be able to tell that you put part of yourself into it.
When I was a child, my siblings and I could count on a homemade trinket, ornament, or piece of jewelry from my Aunt Gertrude. I'm ashamed to admit these gifts were very often the topic of jokes and ridicule behind her back. They weren't a toy, they didn't go fast, and they weren't on our wish lists. But looking back, they were extremely thoughtful, and she put a ton of work into creating them. If you asked me to remember any of the toys I received as a child, I'd be hard-pressed to remember even one. But I do remember many of my aunt's creations and still have many of them. They were one-of-a-kind, she put a lot of time into them, and they were personal. They meant a lot.
Go beyond the holiday season
Many of the approaches that we can bring to the holiday season can carry over into the rest of the year.
I will honor Christmas in my heart, and try to keep it all the year. I will live in the Past, the Present, and the Future. The Spirits of all Three shall strive within me. I will not shut out the lessons that they teach.

― Charles Dickens, A Christmas Carol
The essence of gift-giving is connection and insights, and the care and feeding of our connections are also the essence of a meaningful life. When we think about making our connections deep and meaningful, we likely think of the same things that go into giving a meaningful gift—giving the person mental and emotional space, making an effort to interact, and working to understand who they are and what makes them tick. These are all things that we can do throughout the year to keep our connections strong and meaningful. Additionally, gift-giving is based on the spirit of generosity, which is also a key element to a meaningful life. Gifts that are generous—in terms of effort, not in terms of value—must come from the spirit of generosity within ourselves. That spirit is something that we should work to nourish and sustain in every aspect of our lives. The holidays are a time to re-examine these qualities in ourselves and shore them up as needed.
In this holiday season, find the gift that is within you.
---
The Gift That Is Me
What does it mean
To give of ourselves?
To strengthen connections,
to act on affections.
It can be so hard
to give something true.
To express how we feel,
to find what is real.
But in digging deep
we find the true meaning.
The core of our bonds
with those whom we're fond.
A gift that transcends
this cynical time—
a genuine reason
to go past the season.
It's something we have
deep in ourselves:
the spirit of giving,
the foundation of living.
It defines who I am
and makes me fulfilled
I find I can be
the gift that is me.